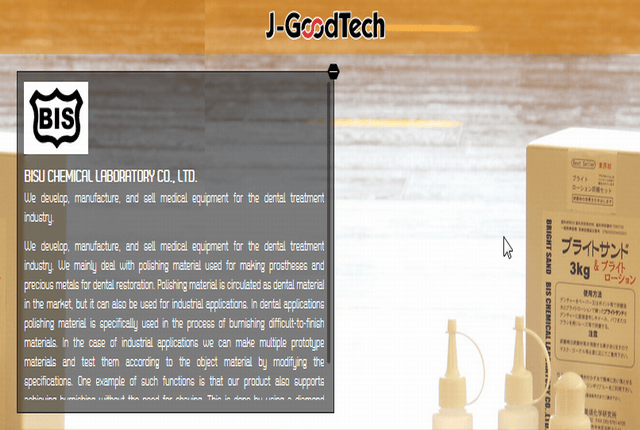 If you want see our information
If you want check our business in English,
Please click the URL below, jump to "J Good Tech" site.
【J Good Tech "BIS Chemical Raboratory"】
https://jgoodtech.smrj.go.jp/corporations/2949?locale=en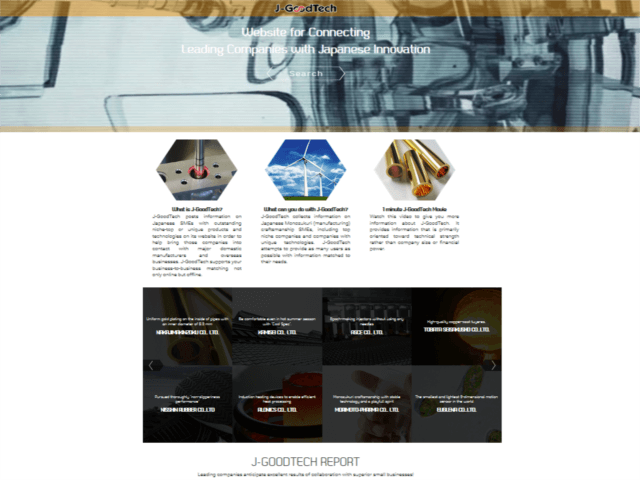 J Good Tech
What is J Good Tech?
J good Tech is managed by Organization for Small & Medium Enterprises and Regional Innovation JAPAN.
Its independent administrative agency, Competed by Minister of Economy, Trade and Industry (partly under cojurisdiction with the Ministry of Finance).
You can see various Japanese distingished company information there. Also appering all of companys had passed the screening with documentation, so you can gather information under the Japanese Goverment Trust.
【J Good Tech "BIS Chemical Raboratory"】
https://jgoodtech.smrj.go.jp/corporations/2949?locale=en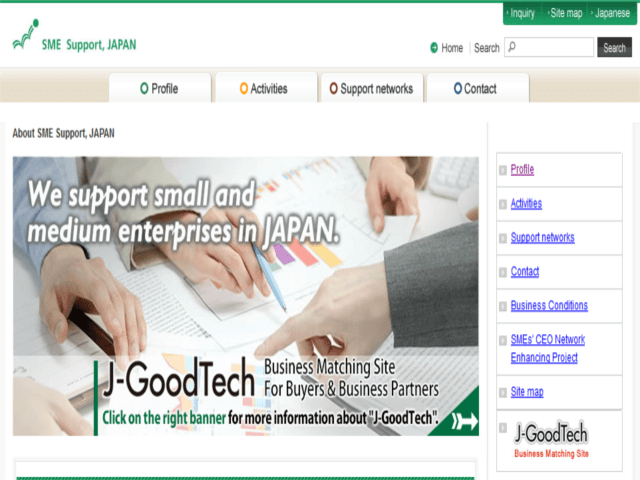 Organization for Small & Medium Enterprises and Regional Innovation JAPAN
ピックアップ記事
はじめに美須化学研究所の社員ブログとは 皆様こんにちは。 わたくしは、美須化学研究所 営業企画 …

上の写真が上顎、下の写真が下顎です 補強床:デンチャー補強用金…

If you want see our information If you want check…